Are You Ready for the Mobile Enterprise?
In addition to supporting external customers, banks need to support their own increasingly mobile employee base.
While much has been written about how mobile is changing the way customers and clients interact with financial institutions, CIOs and CTOs have another challenge: providing applications and infrastructure to accommodate their increasingly mobile workforce.

More and more users across the financial organization demand mobile access and expect to have almost identical access across devices and from any of the company's offices. Fidelity, for example, has roughly 20,000 mobile devices connected to its network, and it expects that number to grow exponentially over the next few years as more roles become mobile-centric. Phones and tablets dominate the category, although executives are even looking beyond at the convergence of laptops, as they, too, shrink and add touch and location capabilities.

The challenges to meet the growing demand are large and raise more than a few questions: How can firms meet the users' demands? How do they build the necessary mobile infrastructure and secure data on multiple devices?

"The process is not too dissimilar from other enterprise initiatives," says Alistair Grant, CIO at Citi for Europe, the Middle East, and Africa. "A firm should have a real business need to resolve for which they develop a digital strategy and a road map to deliver the required services. To control the new enterprise implementation, an effective governance model is required that gives the right measure of control and security -- particularly in our highly regulated industry -- without eliminating a firm's ability to remain agile, an important consideration in the digital space."

Efforts are well underway. Many large enterprises have spent years preparing for what Wilson D'Souza, Fidelity's senior VP of end-user computing, is calling the mobile tsunami. "About four years ago, we started building infrastructure to prepare for that and gradually added different layers of capabilities as we progressed," he says.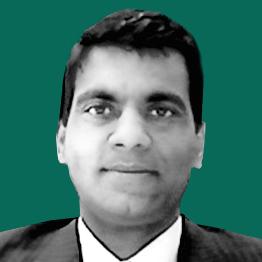 "We've worked hard with carrier and mobile partners to resolve all kinds of coverage issues to make sure we can stay connected no matter where we are." – Wilson D'Souza, Fidelity

Because employees will expect to have the ability to effectively work from anywhere at any time, one of the first hurdles is build ing out wireless infrastructure across company branches and business centers. D'Souza's ongoing projects include enabling Fidelity's employees to connect to wireless infrastructure in all campuses. "Of course, we have to be registered for all that, and the other piece is working with carrier partners to make sure we have strong cellular coverage on tablets as well. We want to make sure we can provide high-quality coverage inside our buildings and outside." Preparing connections and security for executive guests and visitors has been increasingly built into that strategy.

Legacy lives on
Maintaining legacy investment is another challenge. "Many older applications, and indeed development frameworks, were designed with no concept of mobile access or operating in an unsecured environment, with many other shared applications," explains Grant. Making sure that developers learn the lessons from legacy development for the future state is key to a firm's success, he adds.

Enterprises are further forced to be judicious in how to enable different categories of systems, such as legacy BlackBerry devices, and the new generations of tablets and bring-your-own devices. For Fidelity, D'Souza says the bulk of internal investment is on iOS, and a reasonable amount goes toward the Windows ecosystem with tablets. "We keep legs in both sides of the world."

As devices become more and more web-centric and built around HTML5, that creates flexibility for what kind of devices the enterprise can adequately support. "The way we look at it," says D'Souza, "is, how do we create a secure workspace where we start creating capabilities and really enable CRM or applications or research, content-approval processes, and workflows, all in a single secure container?" Fidelity's goal is to make applications device-agnostic so they can run across multiple operating systems. This will allow Fidelity to build a tool once, and then deploy it. "That's where we see the future," D'Souza adds.

Next Page: Do You Carry Protection?
Becca Lipman is Senior Editor for Wall Street & Technology. She writes in-depth news articles with a focus on big data and compliance in the capital markets. She regularly meets with information technology leaders and innovators and writes about cloud computing, datacenters, ... View Full Bio