Using Artificial Intelligence to Uncover Non-Public Company Data
Startup DataFox aims to use artificial intelligence, natural language processing, and big data to provide data on 100,000 private technology companies to financial analysts.
It's relatively easy to find information on public companies. Bloomberg, Thomson Reuters, and Dun & Bradstreet, for example, all have in-depth information that is accessible to anyone with a subscription. But where do investment bankers, venture capitalists, and other investors find reliable information about private companies?

If you talk to investment bankers, or other investors who are looking for information on non-public companies, it quickly becomes apparent there is no easy answer. Investment bankers rely mostly on Google searches and a combination of information gathered from Hoovers, S&P Capital IQ, Dun & Bradstreet, and others. But it is a laborious manual process to do due diligence on private companies.
DataFox, a Silicon Valley-based startup, is aiming to streamline the research process on private technology companies by using big data, natural language processing, and artificial intelligence technology. To date, DataFox has data on most private technology companies, according to the company. Today, the company has moved from its public alpha phase to a beta phase, along with three functionality enhancements.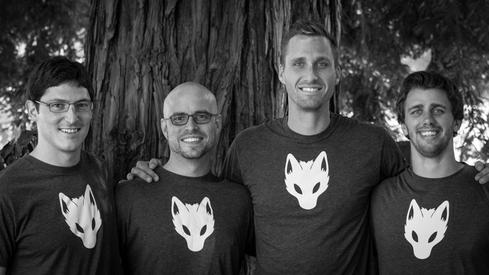 DataFox co-founders Ben Trombley, Mike Dorsey, Bastiaan Janmaat, and Alden Timme.
The enhancements to DataFox include a real-time events feed. According to DataFox, its algorithms can mine millions of pieces of open-ended content (news articles, press releases, company websites, and more) and recognize -- as a human analyst would -- key pieces of company information such as a headcount, financials, personnel changes, funding, M&A, and more. The company's data quality team verifies the accuracy of the data points as well.
Another enhancement is a new taxonomy that does a better job of categorizing over 400,000 companies. According to DataFox, the new taxonomy will make it easier for users to prospect for companies.
Lastly, users will be able to work on lists and data together through a shared list that is available on DataFox.
[Do you aspire to the C-suite, or some other spot in upper IT management? Then bulk up your credentials around today's most pressing IT movement, digital business, at the InformationWeek IT Leadership Summit.]
"There are hundres of thousands of small technology companies in the United States," says Bastiaan Janmaat, co-founder of DataFox and a former banker in Goldman Sachs Special Situations Group, a lending and investing business focused on providing capital to companies. At Goldman, "My job was so manual for prospecting and doing due diligence. When it came to public stocks, it was easy. For private companies, there had to be a better way." DataFox coverage is limited to technology companies at this time.

Janmaat left Goldman Sachs in 2011 to get his MBA at Stanford University. In 2013, he met up with a few Stanford graduates with experience in artificial intelligence and natural language processing. The group founded DataFox and received approximately $2 million in funding after going through the Stanford University incubator StartX. Google Ventures and YouTube co-founder Jawed Karim are among the initial investors.

Who needs data?
Originally DataFox was targeted at the financial services industry. However, Janmaat and the other founders, Ben Trombley, Alden Timme, and Mike Dorsey, quickly saw that many new subscriptions were coming in from outside of the traditional financial institutions. "Everyone is looking for information on the smaller companies," Janmaat says. "But how do you stay alert to all of the news?"

Approximately 40% of new subscribers came from people in sales and marketing roles, business development, and even from people prospecting from commercial real estate firms. In other words, anyone who was trying to find new sales, investment, marketing, or other revenue opportunities. Only 30% of DataFox users are in the original target market of financial services.

"In the long run financial services will be a big market for us," Janmaat says. "The need is definitely most acute in financial services. But, in a couple of years we will have a very diversified user base."

DataFox finds information on private companies by curating all of the information that is available on the Internet, including website data, press releases, product announcements, and other social media mentions. DataFox also monitors LinkedIn to see whether founders leave a company (which could be a bad sign). The software also monitors to see whether people start to join a company (which could signify the company is growing).

In addition to moving to its beta phase, DataFox also announced additional functionality on the platform, including an event/timeline feed on any company, so a user can see important milestones (funding, release dates, customer wins, executive moves, and more). DataFox has also improved its taxonomy that produces more targeted results.
Greg MacSweeney is editorial director of InformationWeek Financial Services, whose brands include Wall Street & Technology, Bank Systems & Technology, Advanced Trading, and Insurance & Technology. View Full Bio