Raymond James CIO Focuses on Ease of Use
Raymond James's financial advisers are becoming more productive, partially through the use of new technology and data analytics provided by the firm's IT group, led by Vincent Campagnoli.
Retail brokerage firms operating in the private client business are competing in a technology arms race. Increasingly, financial advisers are demanding new financial planning tools and access to data from tablets and other mobile devices in order to make their lives easier. To recruit advisers, firms must provide easy-to-use platforms, cutting-edge financial planning, and customized reporting tools. Vincent Campagnoli is leading this effort at Raymond James.
In the highly competitive private client business, retail brokerage firms need to know if their financial advisers are happy with the technology they're building for them. Campagnoli, CIO at Raymond James, spends a lot of time meeting with financial advisers, including those who work internally and are employed as independent advisers.
"If you look at our core business -- our private client group and registered investment advisers -- we spend a significant amount of time with them," says Campagnoli, who took on the CIO role 18 months ago. "We want to make sure we're listening and delivering on what they tell us they need."
---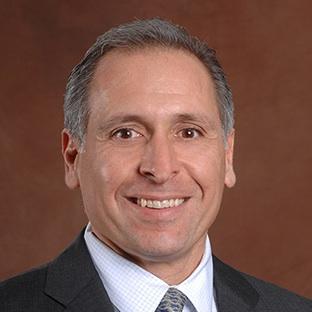 Vincent Campagnoli, CIO, Raymond James
Vincent Campagnoli
Chief Information Officer
Raymond James
Size of IT organization: More than 800 associates.
Career bio: He has spent more than 27 years in retail brokerage. He joined Raymond James in October 2011 and was appointed CIO 18 months ago.
Education: Bachelor of Arts in computer science from Iona College. MBA in finance from Pace University.
Who influenced you the most in your career? "Prudential's CIO, Bill Anderson. He stressed that technology is there for the business."
What experience had the biggest effect on your career? "The one memory that is vivid is 9/11. That evening we had a number of our employees that walked into our lower Manhattan datacenter to restore operations. The team atmosphere during a very difficult time was incredible, and something I will never forget. The focus of the team was the need to be up and operational, ready for business."
What is your favorite hobby? "On vacation or whenever I have time, I love to play golf or go skiing. It is an escape for me."
---
To ensure that it's building technology from its own perspective, the firm relies on a technology advisory council comprising 16 advisers who have different styles to provide feedback and direction. "They're the ones telling us where we should prioritize our work. We have regular checkpoints with them. We survey them for all of our users to make sure we are building technology" with ideas that come from the mind of advisers.
The firm even put together a pamphlet listing what it plans to deliver, with target dates, "to make sure we deliver on time," notes Campagnoli, who oversees a staff of 800 associates in information technology, with a budget of more than $200 million. In addition, IT is constantly conducting customer satisfaction surveys. When new recruits join the firm, the firm "works with them to better understand how our technology platform compares to the competition."
Private client focus
While Raymond James is a diversified financial services firm, with a sizable capital markets group and a bank, the private client side represents about two thirds of the company's revenue. The IT group supports more than 6,200 financial advisers employed as traditional or independent advisers serving more than 2.5 million accounts in roughly 2,500 locations in the US, Canada, and overseas. A key indicator of business success is the amount of assets under management, he says. Raymond James has $473.4 billion in total client assets under administration, an increase of 13.3% over the prior year, according to the firm's July operating report. The firm has financial assets under management of $64 billion, an increase of 16.4% over the prior year.
One of the major multiyear programs is to create a consolidated data store that is capable of aggregating all data at the firm. "It [encompasses] reference data, product data, client assets, and liabilities. We have a major focus on data with the goal of providing better analytics with sophisticated data mining." The intent is "to create a golden source of all the key data." His vision of where technology is headed is to be able to give advisers some intellectual analysis from the system to make them more productive. For this reason, the firm is driving its technology around data mining and analyzing that data to provide some intelligence and opportunities back to the advisers. Next, "we're going to leverage that data and create opportunities from the data that the advisers can react to. Integration and consistency across all our applications, is extremely important."
[To view all of the Elite 8 2014 articles, including technology leaders from Citadel, TIAA-CREF, the SEC, Fidelity Investments, and more, read the Wall Street & Technology Elite 8 2014 digital issue.]
A key part of the consolidated data project is the firm's having one view of the client from whatever system the adviser is looking at. "This provides a consistent view of the client from one system to the next, and the same view is being used for products, assets, and liabilities."
At the same time, the company is implementing a solution to bring into its system external assets, which will be stored with its consolidated data. "Now, when the adviser is talking to a client that doesn't have all their assets held at Raymond James, they'll be able to present the full financial picture." To gain access to external data, with client approval, the company is trying to leverage third parties, so that when they look at asset allocation they're looking at the full range of assets.
Client reporting
Another project that will save time for advisers focuses on client reporting. Traditionally, advisers work on quarterly reviews with clients to assess their investments. "Some of those reviews were paper-based, and advisers would need to print out 20 pages of paper with their performance, holdings, and research." Pulling that together takes a lot of time. Raymond James is building a system that will take all of those reports and all the content and let the adviser save it all, so that next quarter the adviser can generate a new report.
Since "advisers are very different, one to the next, it gives them the ability to customize how they do their business and how the clients want them to see the relationship." The consolidated data project assists with client reporting, too.
To meet the technology needs of its advisers and run its applications, the company has a number of key tech partners, including IBM. "We've leveraged IBM for a number of their software products," says Campagnoli, noting the firm uses IBM's business and process automation tool and WebSphere. "We're trying to drive adviser-facing technology to make our platform easier to use." MoneyGuidePro is another key partner that Raymond James used for building a planning suite inside its platform. On the hardware side, it uses Hewlett-Packard. On the software side, it uses Oracle for database and software, and Oracle PeopleSoft for HR, revenue management, and billing software. EMC has been an important partner for driving virtualization of applications.
At the end of the day, all of Raymond James's technology is designed to make its advisers' lives easier, with the goal of growing assets under management.
Ivy is Editor-at-Large for Advanced Trading and Wall Street & Technology. Ivy is responsible for writing in-depth feature articles, daily blogs and news articles with a focus on automated trading in the capital markets. As an industry expert, Ivy has reported on a myriad ... View Full Bio